92.86 acs. South Madera Ave Ranch
$4,625,000
Madera, CA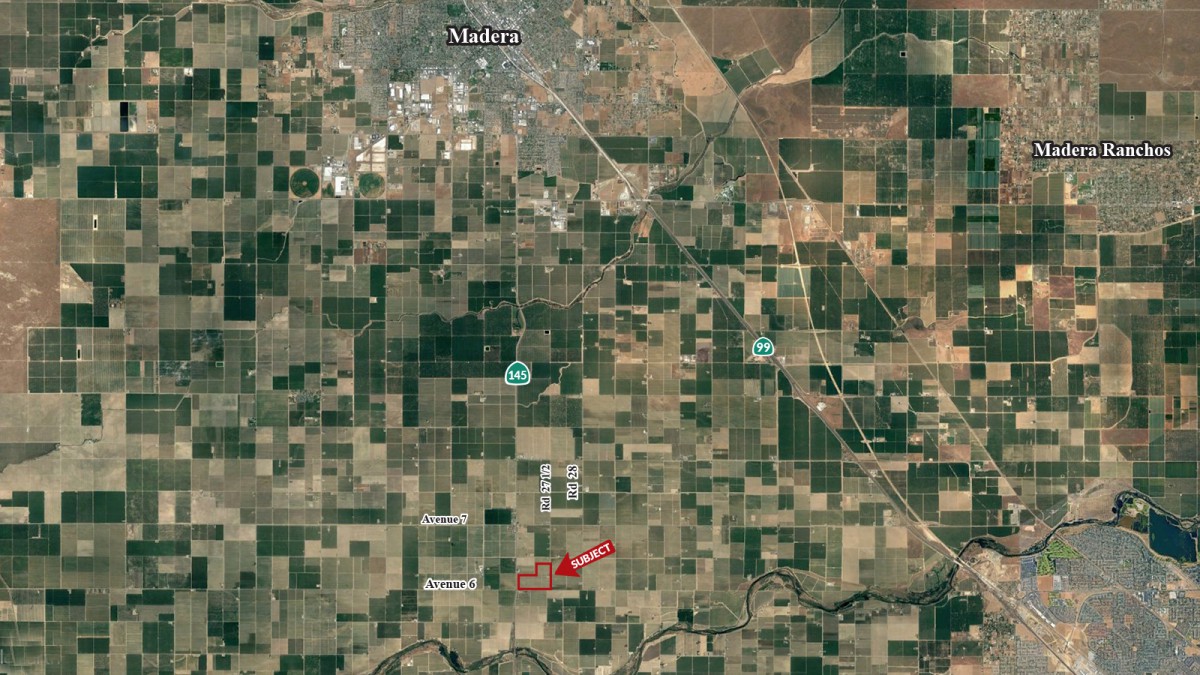 Status: For Sale
Acres: 92.86±
Price Per Acre: $49,806
Description
Great location on SR 145 between Madera and Kerman and Hwy 99. The property is located next to the Sun-Maid Transfer Station with potential development land for agriculture/industrial related businesses. Property consists of a mature, level to grade, Thompson Seedless vineyard. Surface water is from the Madera Irrigation District. There is a deep well with pump and drip filter system.
Location
Located on the northeast corner of Avenue 6 and Hwy 145. Address is 6286 Road 27 1/2, Madera, CA 93637.
Legal
040-102-005 & 006
Water
The property is in the Madera Irrigation District with delivery subject to water availability. There is 1 pump and deep well and a filter system in the yard area as well as a 1 HP domestic pump with well and a tank. The vineyard irrigates from a drip system.
Zoning
AE