38.67 acs. Selma Pete Vineyard & Residences
$1,700,000
Fresno, CA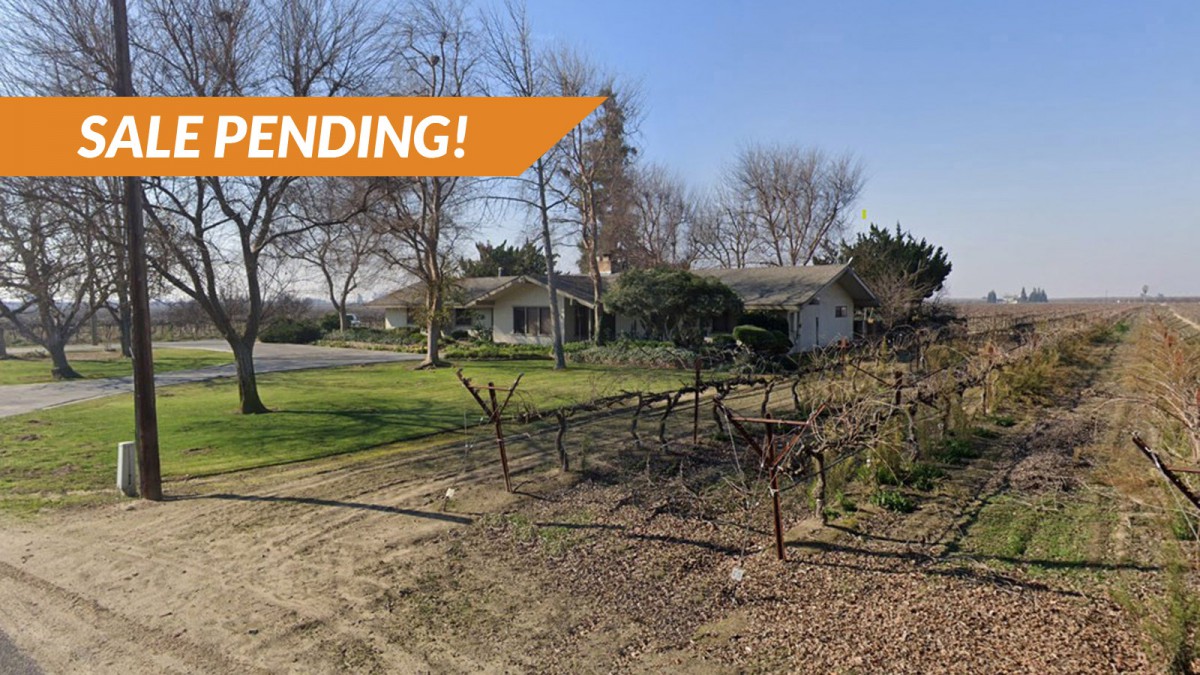 Status: Sale Pending
Acres: 38.67±
Price Per Acre: $43,962
Description
This is a turn key property in Fresno Irrigation District on Westlawn Avenue in the highly desirable area of Rolinda, just west of Fresno. The offering includes two parcels, two homes, outbuildings, farming equipment including hand tools and approximately 35± net acres of young Selma Pete grapes.
Location
The West side of N. Westlawn Avenue approximately ½ mile north of W. Whitesbridge Avenue (Highway 180) between the F.I.D. Houghton Canal on the south and the Southern Pacific Railroad tracks on the north.
Legal
025-071-16, 17
Water
Two sources of water: Fresno Irrigation District surface water plus one 15 HP pump and well. Ag well 10" liner, 203'± deep, 100'± setting. Pressure bowls for drip at 34± psi and 250.6± GPM. F.I.D. water is supplied by the Houghton Canal adjacent to the property from a 1500 GPM lift pump. The property has drip and flood irrigation. Water is distributed to the vineyard in drip irrigation lines and underground concrete pipes and concrete outlet valves. Additionally there are two domestic pumps and wells for the residences. The property is in the SGMA Basin: San Joaquin Valley – Kings.
Zoning
AE-20. Property is not in the Williamson Act.