18.81 acs. Peach On Earth Orchard & Residence
$1,459,000
Fresno, CA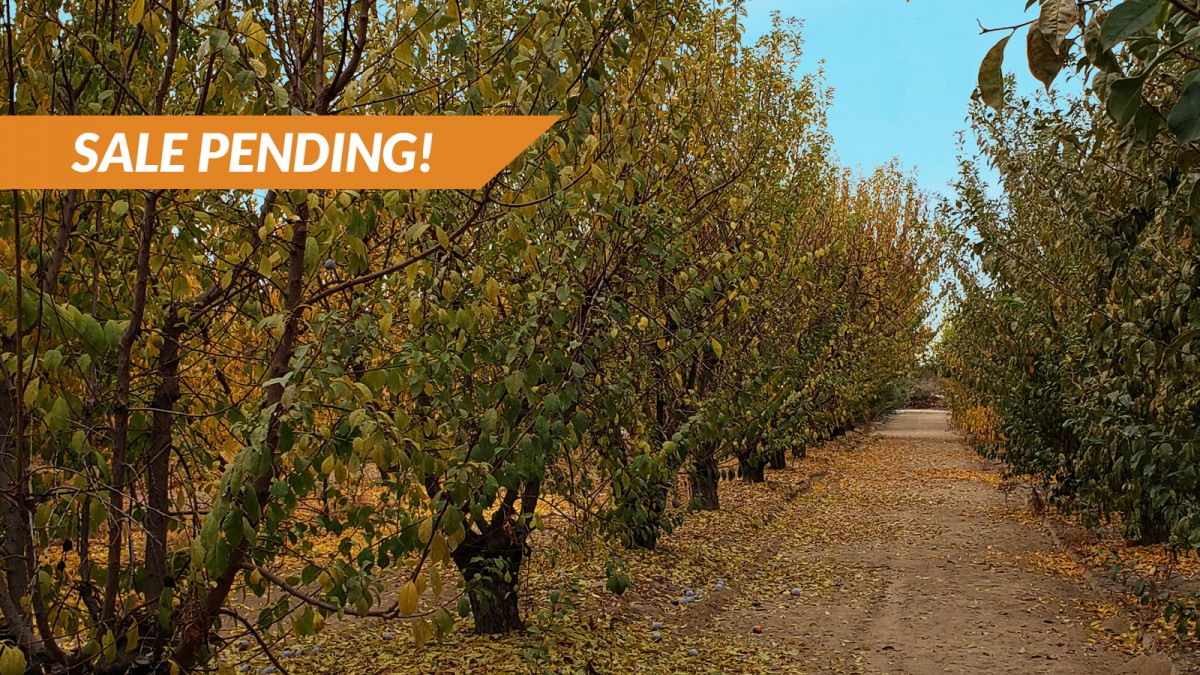 Status: For Sale
Acres: 18.81±
Price Per Acre: $77,565
Description
The orchard is planted to peaches, nectarines (both yellow and white varieties), apricots, pluots, plums, lemons and Tango mandarins. The custom designed residence was built in 2005 and is 3,505± sq. ft. with 4 bedrooms, 3 1/2 baths and a super-size garage.
Location
4941 N. Dower Avenue, Fresno, CA 93722 The property is located on the west side of Dower Avenue at the SWC of Dower and Shaw Avenue.
Legal
016-091-63 & 64,
Water
Fresno Irrigation District. Receives surface water from the district. In addition to F.I.D., there is a 25 HP pump on the 243± ft. well which serves the orchard. The domestic well has a 3 HP pump and pressure system with a soft water and filter system which services the residence. Orchard is flood irrigated.
Zoning
The property lies within the Ag Preserve (Williamson Act).
Comments
Those inspecting the residence will need to be pre-qualified in advance.