5,813.68 acs. Central California Pistachios & Farmland
$108,000,000
Corcoran, CA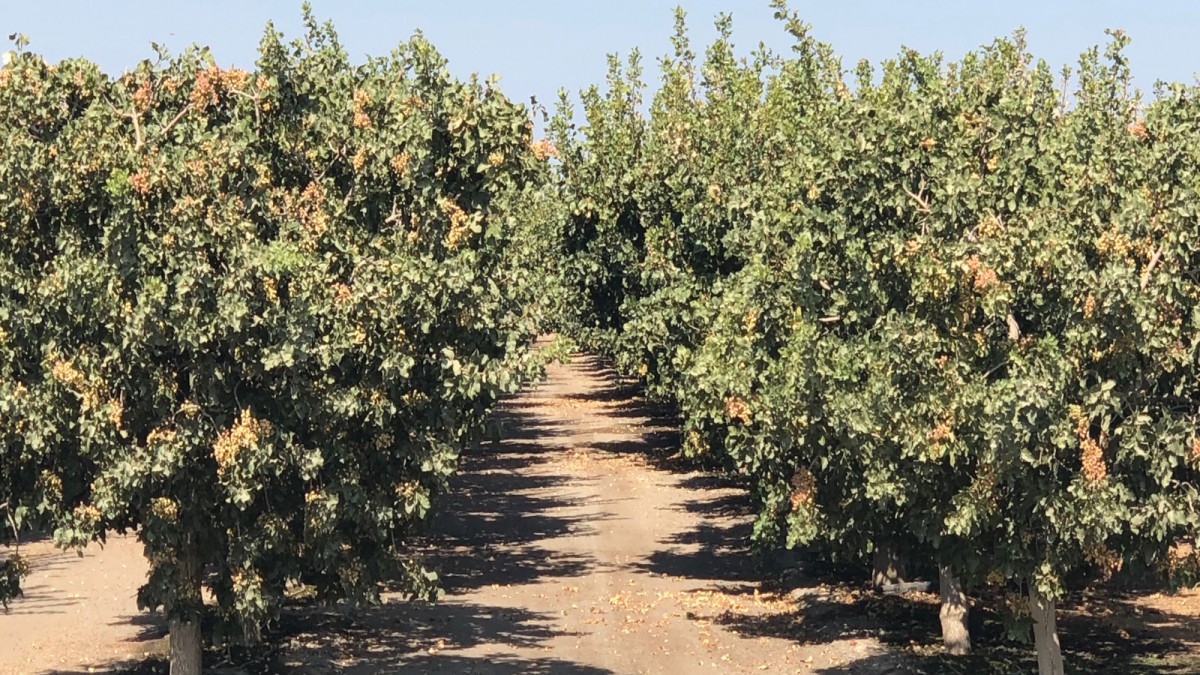 Status: For Sale
Acres: 5813.68±
Price Per Acre: $18,577
Description
This 5,813.68± assessed acre opportunity is in the closely held farming area of Corcoran, Ca. The land is planted to 1,160.80± acres of Pistachios, and 4,104.20± acres are used for row and field crops, with the balance land being for the home and shop areas, roads, ditches and canals. The land has proven to be well suited for its current use and the remaining farmland may be well suited to develop additional pistachios and/or for mitigation for SGMA. The offering has 1 well-appointed owner's home, 1 shop with fenced equipment yard, and 1 pole barn. This investment grade opportunity offers income, Pistachios in full production, tax benefits, good location, and both district water and well water.
Location
There are 4 groupings of the landholdings all of which are close proximity to each other and the town of Corcoran, Ca: (1) W Corcoran - Just west of Corcoran, Niles Avenue to the north, Plymouth Avenue to the south, W Cross Creek Branch to the west and 7th Avenue to the east. (2) NE Corcoran - SWC of Niles and 5th Avenue, and SWC of Orange Avenue and 4th Avenue. (3) SW Corcoran - West side of 6th Avenue (Dairy Avenue) beginning at Racine Avenue. (4) SE Corcoran - North side of Avenue 144, ¼ mile east of HWY 43. Approximately 21± miles south of Hanford, 232± miles south east of San Francisco, and 174± miles north of Los Angeles. The physical address of the residence is 85 Orange Avenue, Corcoran, CA 93212 (do not disturb the residents).
Legal
See brochure for a complete list.
Water
The offering has both district water and well water. 5,335.27± acres are located in and receive water from Corcoran Irrigation District and 478.41± acres are in and receive water from Lower Tule Irrigation District. Included in the sale are the owner's Southeast Lake Water Company stock for water in Pine Flat Lake. Additionally, there are 4 active ag wells and 3 non-active ag wells. The active wells are equipped with electric motors. The orchards are irrigated with single line drip to the youngest pistachio blocks and double line drip in the balance of the trees, each system has sand media filters. The owner's home in field 13 is connected to Corcoran city water and has a domestic well. The shop on field 19 has a domestic well.