34.69 acs. Merced Buhach Rd. Ranches
$1,187,000
Merced, CA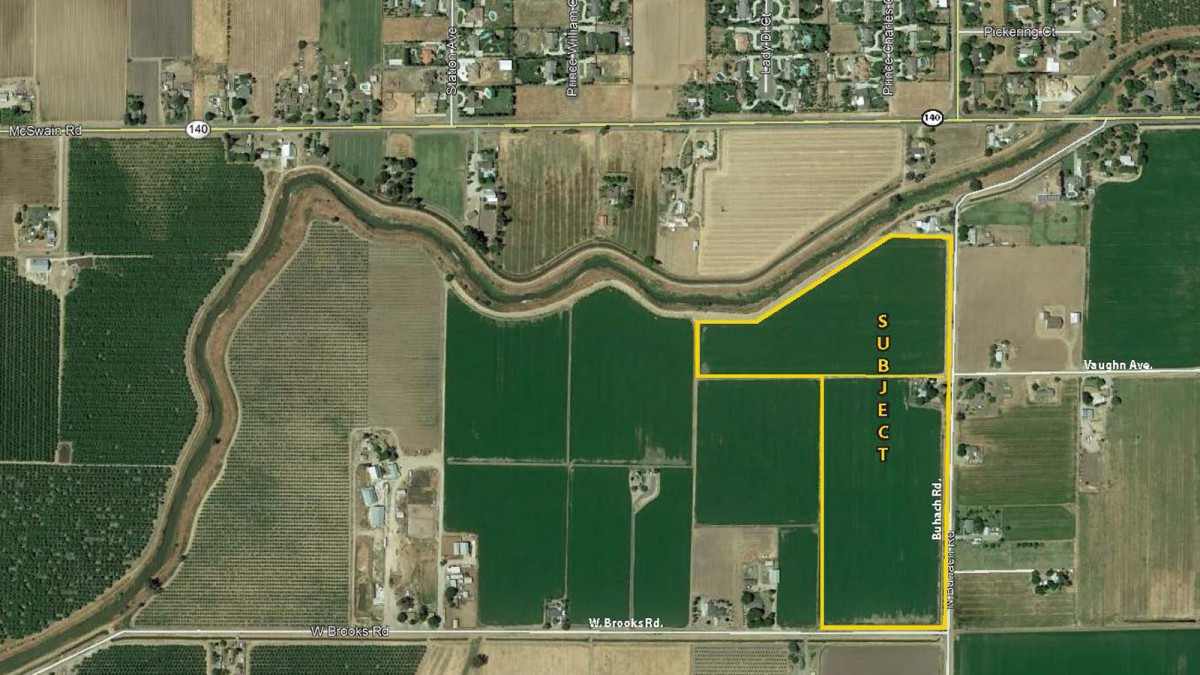 Status: For Sale
Acres: 34.69±
Price Per Acre: $34,217
Description
The parcels are currently growing alfalfa hay. There are 2 residences rented to tenants (month to month).
Location
735 and 927 N. Buhach Road, Merced, CA 95341. This property consists of 2 parcels located on the west side of Buhach Rd. just south of Highway 140, west of Highway 99.
Legal
059-590-015 and 016
Water
The property is in the Merced Irrigation District and receives district water. There are also two domestic pumps and wells on parcel 059-590-016 and one ag well with no pump.
Zoning
AE-20. Property is not in the Williamson Act.