47.8 acs. Orosi Area Lemons & Avocados
$550,000
Orosi, CA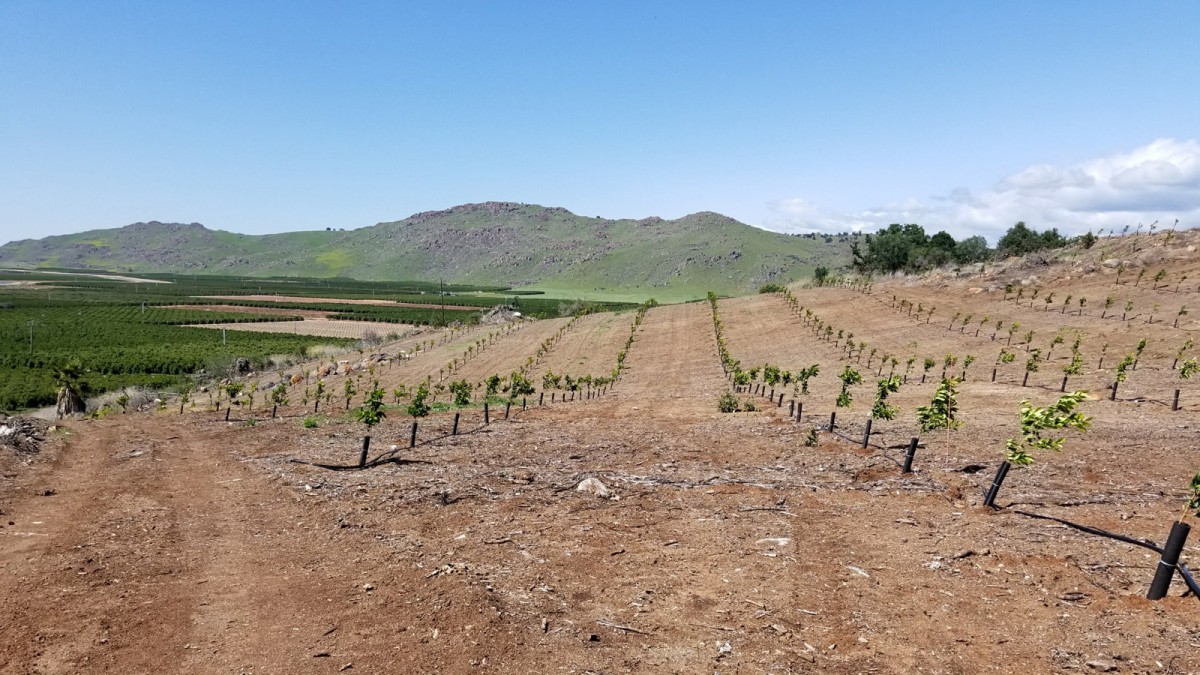 Status: Sale Pending
Acres: 47.8±
Price Per Acre: $11,506
Description
This is a warm hillside ranch that is newly planted to lemons with additional land that could be planted to other varieties of citrus. There is a road that leads to a house pad with fantastic views of the valley floor.
Location
The site address is14840 Johnson Drive, Orosi, CA.
Legal
035-260-007, 008 & 010
Water
The ranch has two off site wells producing a combined 257± gallons per minute. Trees are irrigated with micro sprinklers and a drip system. Parcel 035-260-010 is within the Orange Cove Irrigation District boundary but has no outlet.