19.43 acs. Delano Table Grapes and Home
$495,000
Delano, CA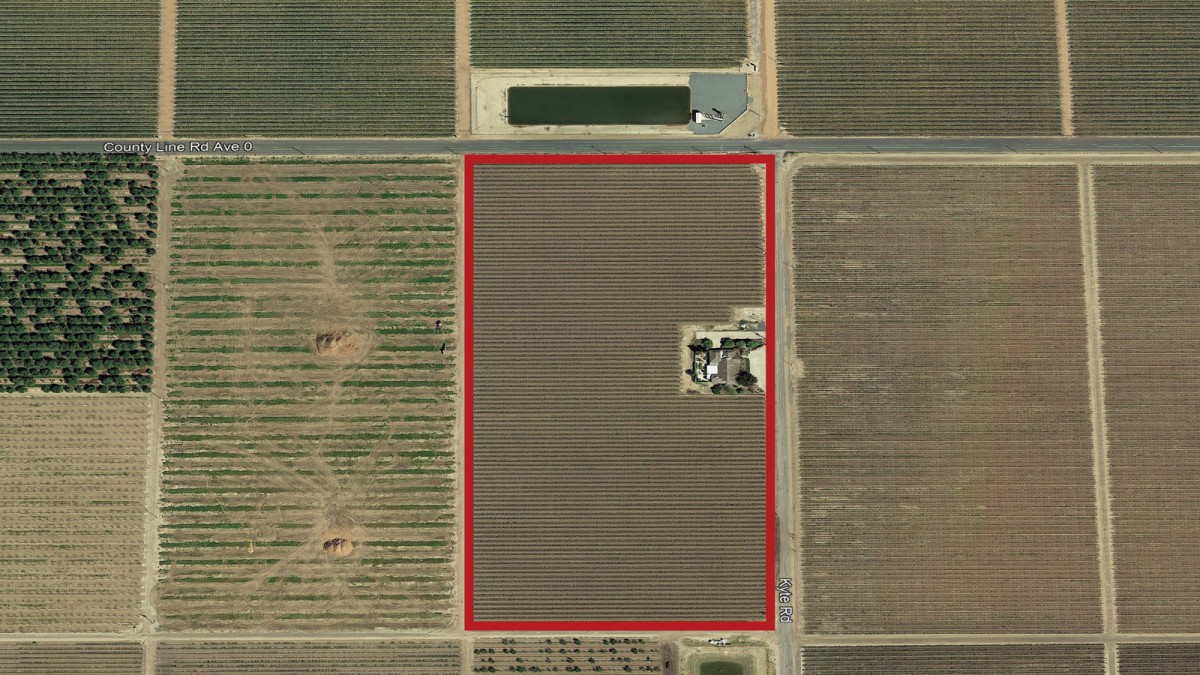 Status: For Sale
Acres: 19.43±
Price Per Acre: $25,476
Description
This property is improved with a highly productive Table Grape vineyard planted to Autumn Royal in 2002. An older 3,328±sq.ft. 5 bedroom, 2 ½ bath house sits within the vineyard on Pandol Way. The house has been remodeled and updated over the years but is vacant at this time. This property is located within the major Table Grape producing area of Central California.
Location
This vineyard is located on the southwest corner of County Line Road and Pandol Way. Five miles east of Delano, California. The address is 10003 Pandol Way, Delano, CA 93215.
Legal
Kern County APN 049-010-38.
Water
Delano-Earlimart Irrigation District delivers surface water and a new pump and well drilled in 2014 provides well water. The well was drilled to 860' feet and a 60HP submersible VFD pump installed in the well. Estimated output is 300-400GPM. There is a domestic well which provides water to the house. This vineyard shares the District outlet, pipeline, reservoir and filter system with the adjoining 80 acres to the south. An Irrigation Facilities Agreement provides a non-exclusive easement to the facilities. This recorded document to be provided upon acceptance of offer.
Comments
The 2018 crop is included with cultural reimbursement to Seller.