10 acs. Lindsay Acreage Residential/Ag
$249,000
Lindsay, CA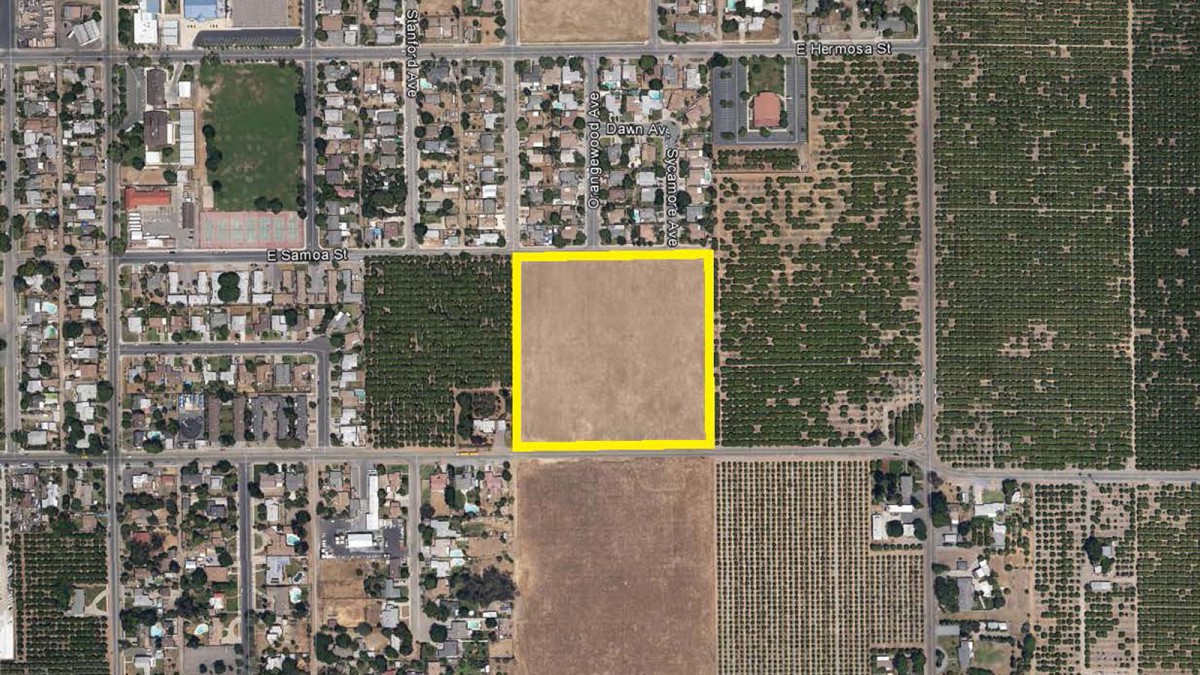 Status: For Sale
Acres: 10±
Price Per Acre: $24,900
Description
This open land lies within the city limits of Lindsay, California in Tulare County and is zoned for single family residential. There is a tentative subdivision map in place for a 39 lot subdivision. Also, there is a city of Lindsay water mainline along the southern edge of the property. The property has Lindsay-Strathmore Irrigation District water available if an individual wishes to plant the property to citrus or other permanent plantings with an eye for future subdivision development. There is citrus planted next to the parcel.
Location
The property is located on the north side of Honolulu Street, approximately 660 feet west of Road 224 (Foothill Avenue).
Legal
206-070-001
Water
The property is within the Lindsay-Strathmore Irrigation District. Water costs are $112.50 per acre foot delivery plus $16/acre standby charge and $36.48/acre assessment charge. There is also a water line for the city of Lindsay along the southern boundary.