5.03 acs. Cherry Avenue Lot
$350,000
Fresno, CA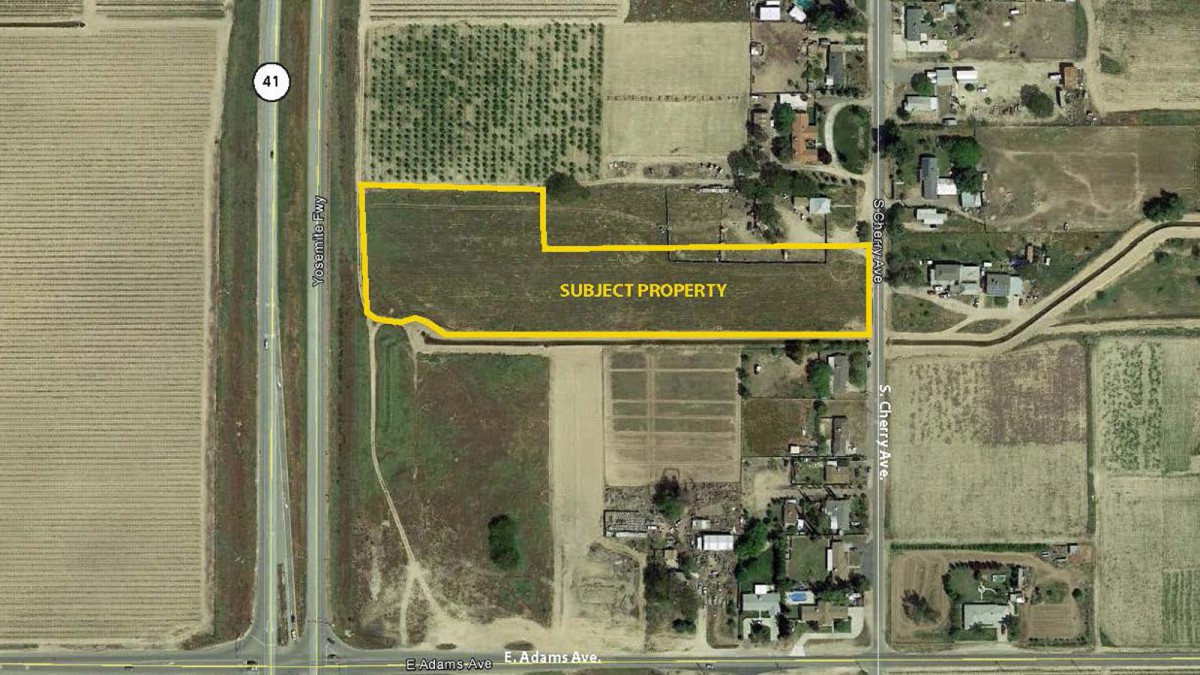 Status: For Sale
Acres: 5.03±
Price Per Acre: $69,583
Description
The property is a deep vacant lot which extends from Cherry Avenue to State Route 41.
Location
The subject property is located on the west side of South Cherry Avenue between Clayton and Adams Avenues, Fresno, CA. The property consists of a single vacant lot (with no address, zip code 93725) which is just minutes from State Route 41.
Legal
334-270-60
Water
Property lies within the Fresno Irrigation District with an outlet at the southeast corner of the property.
Zoning
Vacant land. Property is not in the Williamson Act.