108.92 acs. Madera Almonds, Vineyard & Home
$2,900,000
Madera, CA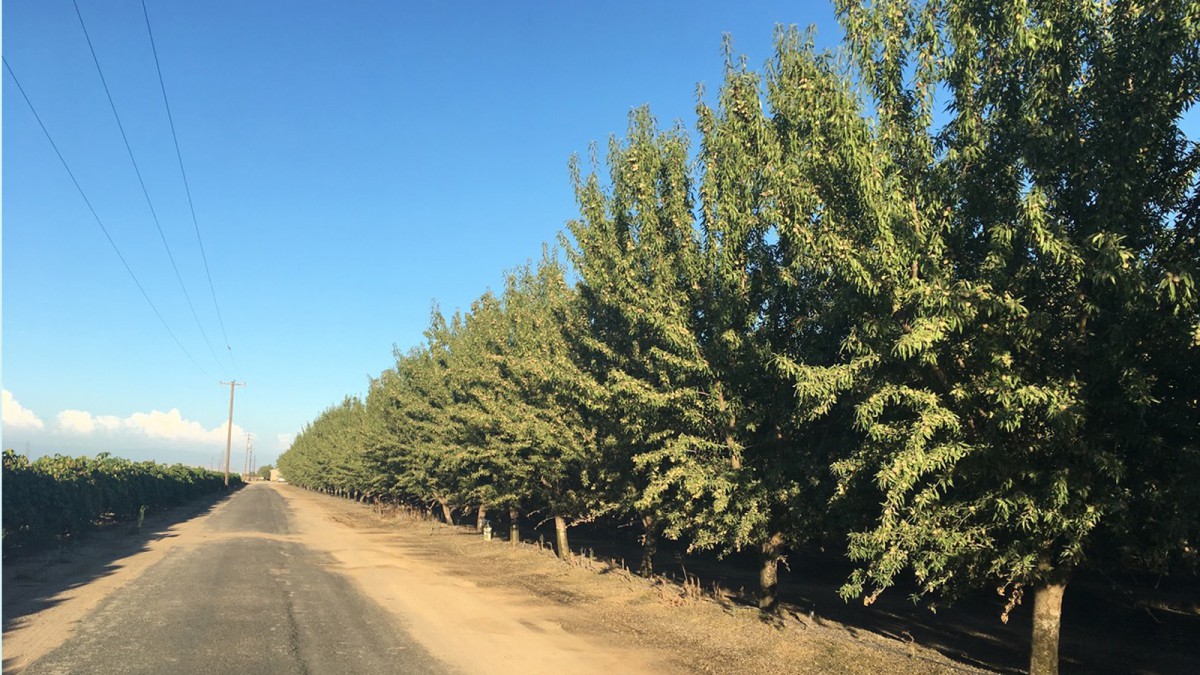 Status: For Sale
Acres: 108.92±
Price Per Acre: $26,625
Description
Almonds (50± acres) and Thompson Seedless (55± acres) ranch with a nicely maintained residence and small shop building. 18± acres of 9 year old Nonpareil and Aldridge almonds. Current historical production is approximately 2200-2300 meat lbs/acre. There are 33± net acres of older 19 year old Butte/Padre almonds that produced approximately 1600 lbs/acre in 2016. Additionally there are 55± acres of older Thompson Seedless grapes producing approximately 2.5 dried tons per acre. Current growing crops are not included.
Location
Road 30 ½ between Avenue 11 and 12, near the Madera Center Community College and adjacent to the industrial area on the south side of Avenue 12.
Legal
APN 047-120-010 (35.24 acres), and 047-120-015 (73.68 acres)
Water
Two sources of water - Madera Irrigation District water plus one newer 600' agricultural deep well with a 45 HP turbine pump and with booster and sand media filters. Pump produces approximately 600 gallons per minute. Water is distributed in micro drip and flood to young almonds and vineyard. Additionally there is a domestic well for the residence.
Zoning
ARE-40. The property is not in the Williamson Act.