17.72 acs. Transitional Land
$1,426,460
Fresno, CA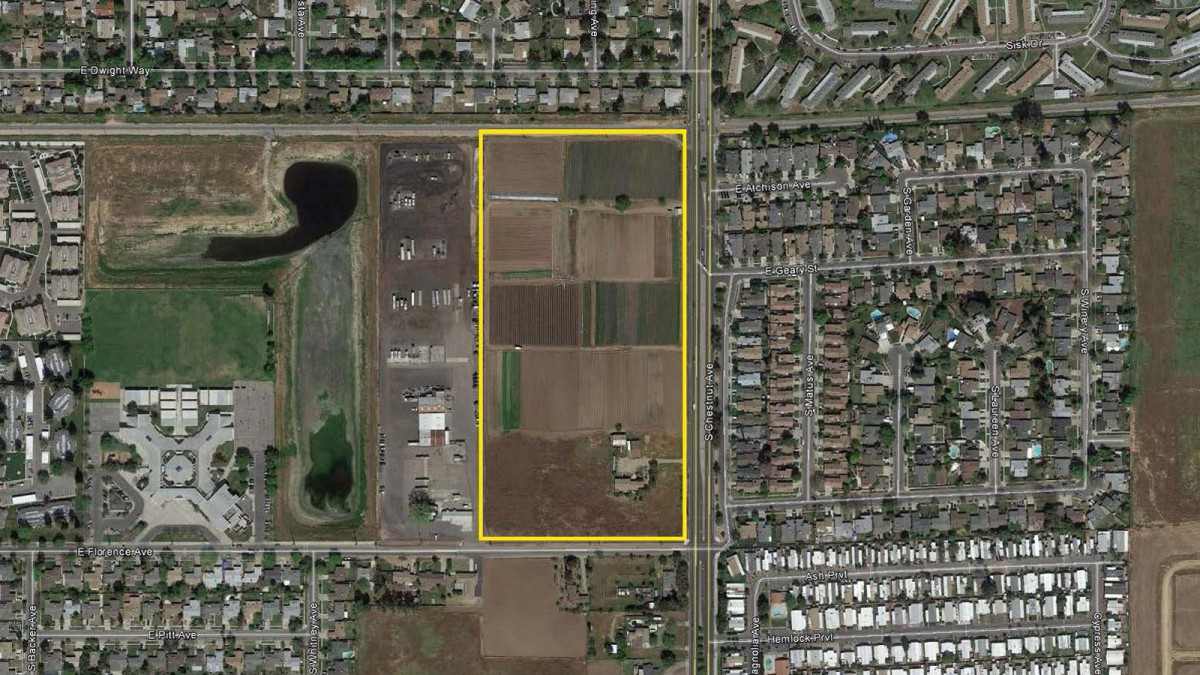 Status: For Sale
Acres: 17.72±
Price Per Acre: $80,500
Description
The property is located in an area surrounded by single family residences, apartments and senior living facilities. It is within the City of Fresno. Property is currently leased for growing seasonal vegetables on an annual basis.
Location
2240 S. Chestnut Avenue. Property is located on the northwest corner of Chestnut and Florence Avenues.
Legal
480-080-05
Water
Currently domestic pump and well for the residence and one deep well and pump for the farm. City of Fresno water and sewer are available in the street.
Zoning
RS-5, single family residence, medium density.