19.7 acs. Muscat Ave. Almonds
$750,000
Fresno, CA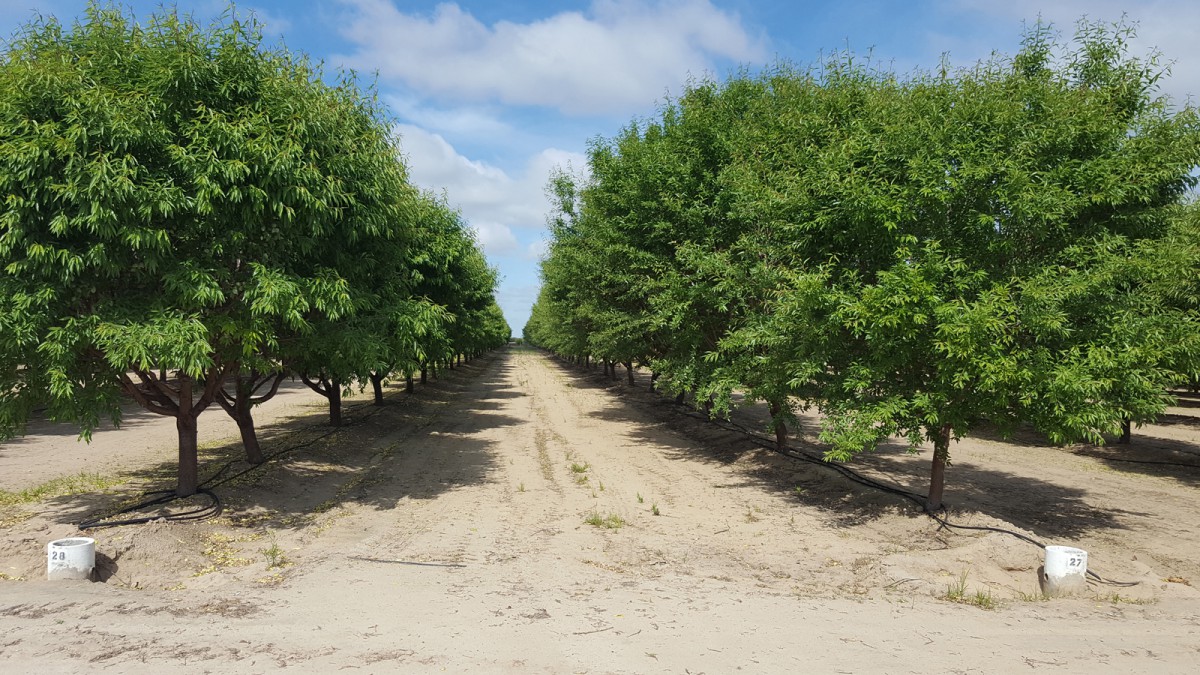 Status: For Sale
Acres: 19.7±
Price Per Acre: $38,071
Description
Young almond orchard just north of Fowler, CA. The trees were planted in 2014. Varieties are 50% Nonpareil and 50% Supereil on Nemaguard rootstock from Burchell Nursery.
Location
7351 E. Muscat Avenue, Fresno, CA. 93725. The property is located approximately 1/4 mile east of Temperance Avenue on the south side of the road.
Legal
331-040-16
Water
The parcel is within the Consolidated Irrigation District and receives water via concrete pipeline with valves at each row. There is also a new 20 HP pump and well on the property. The owner is currently installing a new dual line drip system installed by Watson Ag.
Zoning
AE-20