213.55 acs. Delano Earlimart Irrigation District Farmland Opportunity
$4,838,000
Delano, CA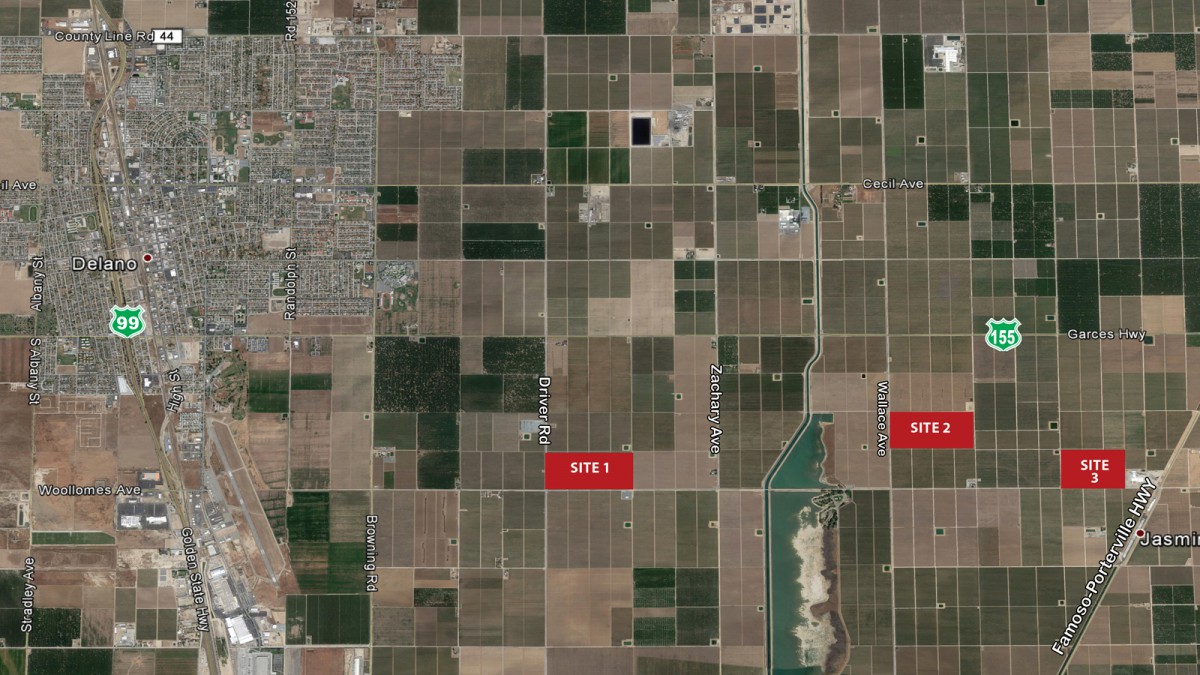 Status: For Sale
Acres: 213.55±
Price Per Acre: $22,655
Description
This 213.55± acre opportunity is located in the desirable farming area of Delano, Ca. The land is being farmed to table grapes pursuant to an existing lease. This offering may be well suited for long term hold for appreciation and income. At expiration of the lease the property would make an excellent candidate for continued table grapes, citrus, blueberries, cherries, almonds, pistachios, row, field or vegetable crops.
Location
The properties are approximately 1± to 4± miles east of Delano, 34± miles north of Bakersfield, 141± miles north of Los Angeles and 260± miles south of Sacramento. Site 1- 75.93± acres is on the NEC of Driver Road & Woollomes Avenue. Site 2- 79.55± acres is on the east side Wallace Road, ¼ mile north Woollomes Avenue. Site 3- 59.07± acres is located at what would be the NEC of Zerker Road & Woollomes Avenue.
Legal
Site 1- APN: 049-270-21, portion of SW ¼ of Sec. 17 Township 25S, Range 26E, MDB&M. Site 2- APN: 049-240-18, portion of SW ¼ of Sec. 15 Township 25S, Range 26E, MDB&M. Site 3- APN: 049-160-09, portion of SW ¼ of Sec. 14 Township 25S, Range 26E, MDB&M.
Water
The land is irrigated by both district and well water, except site 3 (district only). The property is in Delano Earlimart Irrigation District (DEID). In 2017 DEID is collecting the following: assessment of $15.40/acre, standby of $28.75/acre, special benefit assessment is $28.35/acre, supplemental assessment is $60.23/acre, and water cost of $95/acre foot. The crops are irrigated through a drip irrigation system with sand median filters. Site 1- DEID meter number 925, well with 75 HP electric pump. Site 2- DEID meter number 827, well with submersible electric pump. Site 3- DEID off site meter number 863a
Zoning
According to the Kern County website the parcels are zoned A (Exclusive AG) and enrolled in the Williamson Act, except for APN: 049-160-09.