118.79 acs. Earlimart Vineyard
$3,207,330
Earlimart, CA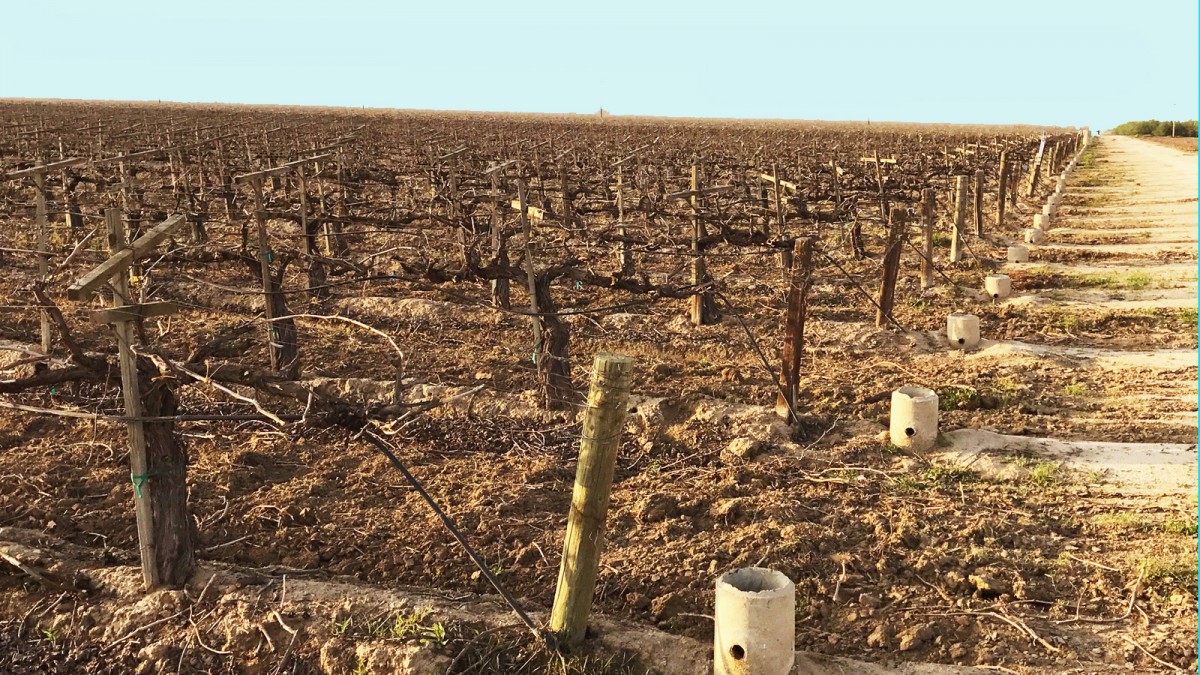 Status: For Sale
Acres: 118.79±
Price Per Acre: $27,000
Description
Two ranches east of Earlimart and north of Delano planted to wine and table grapes.
Location
Properties are located 4± miles East of Earlimart and 9± miles North of Delano. Ranch 1 is on the South side of Avenue 56 between Road 168 and Road 176. Ranch 2 is on the NW Corner of Avenue 64 and Rd. 160.
Legal
319-040-009; 318-290-005 & 006
Water
Ranch 1 receives water through Delano-Earlimart Irrigation District and has a 50 HP submersible pump and well. In 2017, water costs are $95/AF. On behalf of DEID, the 2016/2017 district land base assessment is $5,148.60 and due in two installments. The property is irrigated through a suspended single drip line, a water storage reservoir, and two sand filters. Ranch 2 is located within the Pixley Irrigation District but does not receive surface water. There is a 100 HP electric turbine powered pump and well. According to Pixley ID, in 2016/2017 the district land assessment is $1,008 ($504/parcel). The property is irrigated through a suspended single drip system and has a water storage reservoir with 3 sand filters.
Zoning
Ranch 1 AE-20 and Ranch 2 AE-40
Comments
Seller has NOT authorized Pearson Realty to cooperate or compensate outside brokers. Please contact listing agent for more details.