81.53 acs. Visalia Walnuts and Persimmons
$2,282,000
Visalia, CA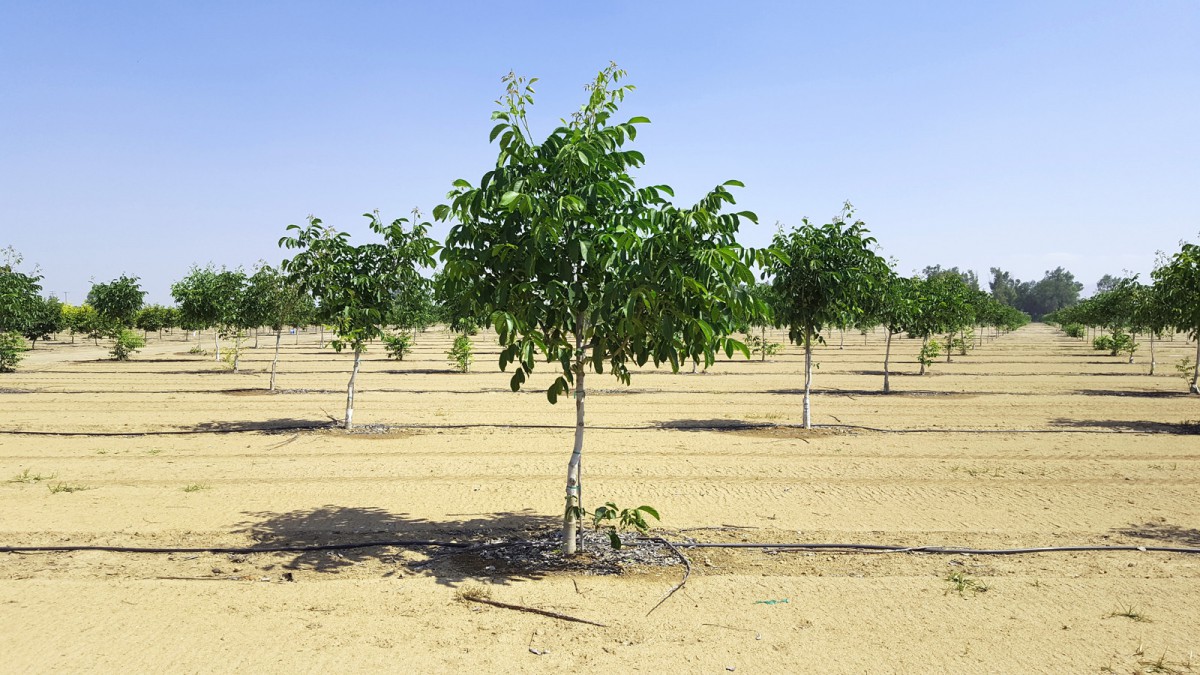 Status: Sale Pending
Acres: 81.53±
Price Per Acre: $27,990
Description
This property is planted to 60± acres of walnuts and 20± acres of persimmons. Located on the northeast corner of the property is a home and shop.
Location
The property is located on the west side of Road 132, north of the city of Visalia. When traveling north, the property is approximately one mile from the intersection of Avenue 336 and Road 132. The address of the home located on the property is 34581 Road 132, Visalia, CA 93292.
Legal
051-150-098, 051-150-102, and 051-150-103
Water
Irrigation is provided by three wells on the property with a newly installed fan-jet irrigation system. Well #1 has a 40±HP pump that is producing 507± GPM. Well #2 has a 40±HP pump that is producing 285±GPM. Lastly, well #3 is between 8 and 10 years old, drilled by Mike Myers, and has a depth of 350± feet. Additionally, there is a sand media filtration system and a sulfuric acid system, which was recently installed by Verdegaal Bros. The water was rated at 7.3pH prior to the acid injection, and 6.5pH afterwards.