47.75 acs. Tri-Boro Ranch
$1,671,250
Fresno, CA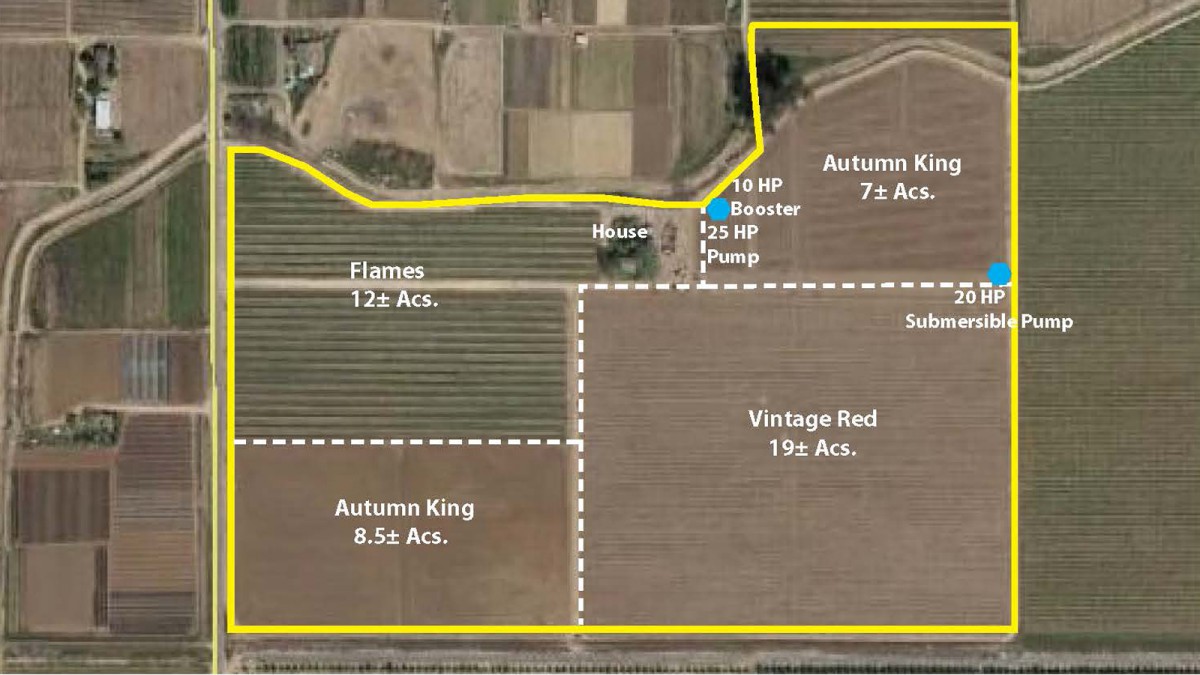 Status: Sale Pending
Acres: 47.75±
Price Per Acre: $35,000
Description
47.75 acres of 3 varieties of table grapes.
Location
The property is located on the east side of Temperance Avenue approximately one half mile south of E. Jensen Avenue.
Legal
316-060-48
Water
Fresno Irrigation District. F.I.D. canal is adjacent to the property. There is a 15 HP deep well turbine pump, a 20 HP submersible and a 10 HP booster. Need a motor for F.I.D. lift pump. The ranch is set up for drip and flood irrigation.