817.34 acs. El Rancho Table Grape and Cold Storage Opportunity
$18,991,000
Arvin, CA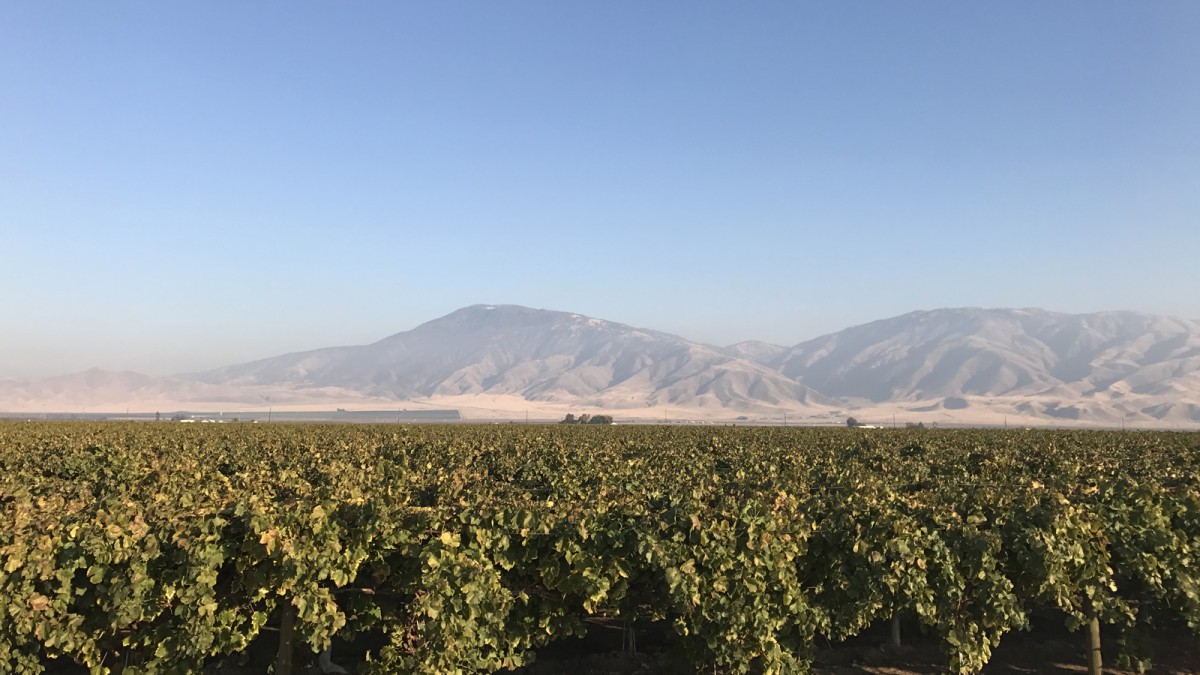 Status: For Sale
Acres: 817.34±
Price Per Acre: $23,235
Description
This opportunity is located in the desirable early farming window of Arvin, Ca. The land is being farmed to 430.64± acres of table grapes, 89.83± raisins, 73.8± acres of Almonds, with 180.08± acres available to plant immediately. Additionally the offering is improved with the following (sqft provided by Owner): Cold Storage Area- 8,370± sqft cold storage, 4,256± sqft precooling, 4,416± enclosed dock area, 1,920± sqft cold storage loading dock, 7,800± sqft dry storage building, 2,502± sqft office, 10,264± sqft canopy covered dock area, 224± sqft receiving office, and residence. Equipment Yard Area- Fenced equipment yard with shop, equipment shed, and residence. North of School Area- Shop. Bear Mountain Blvd. Area- Residence.
Location
The property begins at the southwest corner and southeast corner of Tejon Highway and Sunset Rd. The land adjoins the city of Arvin to the north and east, it is approximately 14± miles south east of Bakersfield, 119± miles north of Los Angeles.
Legal
The site consists of 34 APN's; 193-010-01, 193-020-01, 02, 03 and 04, 193-030-01 and 03, 193-040-01, 02, 03, 04 and 05, 193-050-01, 03, and 05, 193-060-01, 05, 11 and 14, 193-070-01, 04, 05 and 06, 193-080-02, 193-090-01, 193-100-02, 03, 04, 05 and 08, and 193-110-01, 06, 08 and 10.
Water
The farm has five (5) AG wells, four (4) of them are equipped with 150HP electric motors and one (1) with a 250HP electric motor (cumulatively producing 4,910 GPM per 9-29-15 pump tests, note some were under pressure). The land is located within the boundaries of the Arvin Edison Water Storage District (AEWSD) but does not receive water from the AEWSD. The AEWSD is currently signing up interested landowners to receive non-contract water, subject to board members approval and execution of formal written agreement. The irrigation water is delivered through spin clean filters and booster pumps at each well. The vines east of Tejon Highway are drip irrigated, the vines west of Tejon Highway are flood irrigated, and the almonds are irrigated with fan jets. On behalf of the district the Kern County Tax collector collects AEWSD General Admin. and General Project Service Charge of $100±/acre with the 2016/17 property taxes.
Zoning
According Kern County website the property is zoned A (Exclusive Ag), designated as 8.1, Intensive Ag (min 20 ac parcel) and 8.4, Mineral and Petroleum (min 5 ac parcel). Only APN: 193-060-11 is shown as being enrolled in the Williamson Act.