62.49 acs. Terra Bella Diversified Farm
$1,350,000
Terra Bella, CA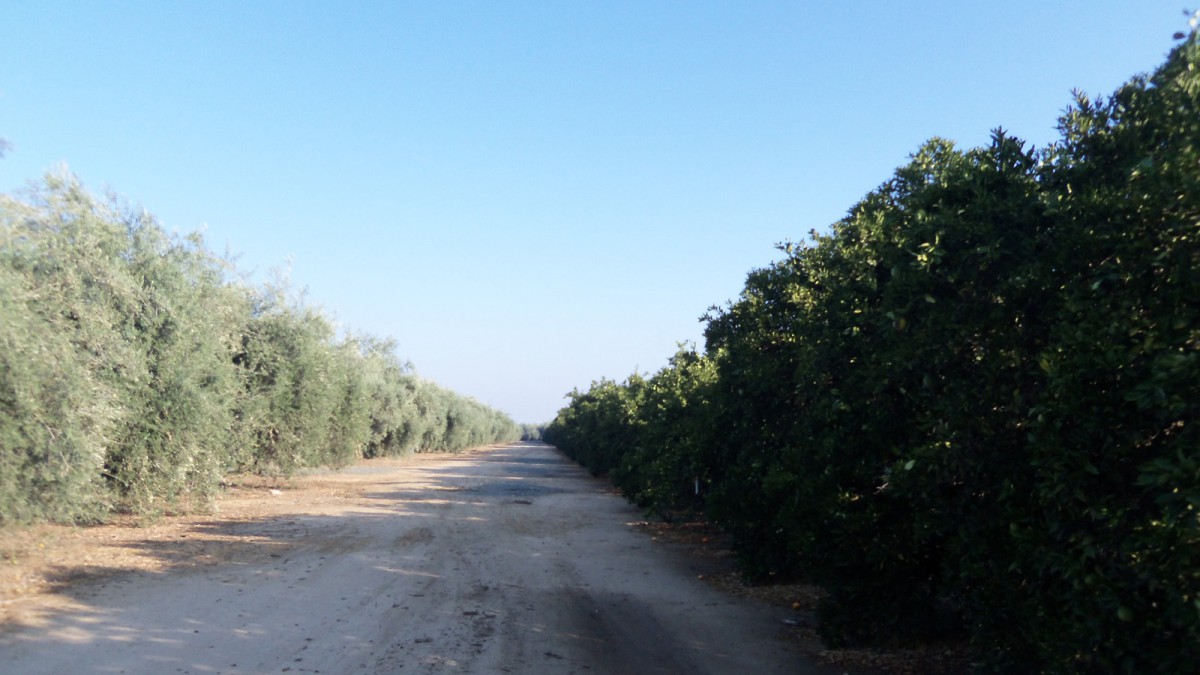 Status: For Sale
Acres: 62.49±
Price Per Acre: $21,603
Description
This farm is planted to three commodities and is located adjacent to the community of Terra Bella, in southern Tulare County. 20± acres are planted to pistachios, 28± acres are planted to citrus, and 13± acres are planted to olives. There is also an 1,800± sqft residence on the property.
Location
The property is located on both sides of Road 236, south of Avenue 100. The residence address is 10005 Road 236 Terra Bella, CA 93270.
Legal
302-180-048, 302-190-035, 302-200-038, and 302-220-007,008,009
Water
The property is irrigated by a 25± HP submersible pump on a 440± foot well. Standing water is at 140± feet. The estimated output of the well is 235±GPM. Irrigation is by fan-jet system on the entire property. Additionally, there is a 40±HP lift pump on the Terra Bella sewage pond located on the east side of the property. The lift pump has not been used for several years. Please contact the listing agent for details. Additionally, the seller is in the process of drilling a new 600± foot well. A test well has been drilled and the estimated capacity is 400± to 500± GPM.
Zoning
AE-10