235.45 acs. McFarland Livestock Facility
$5,500,000
Delano, CA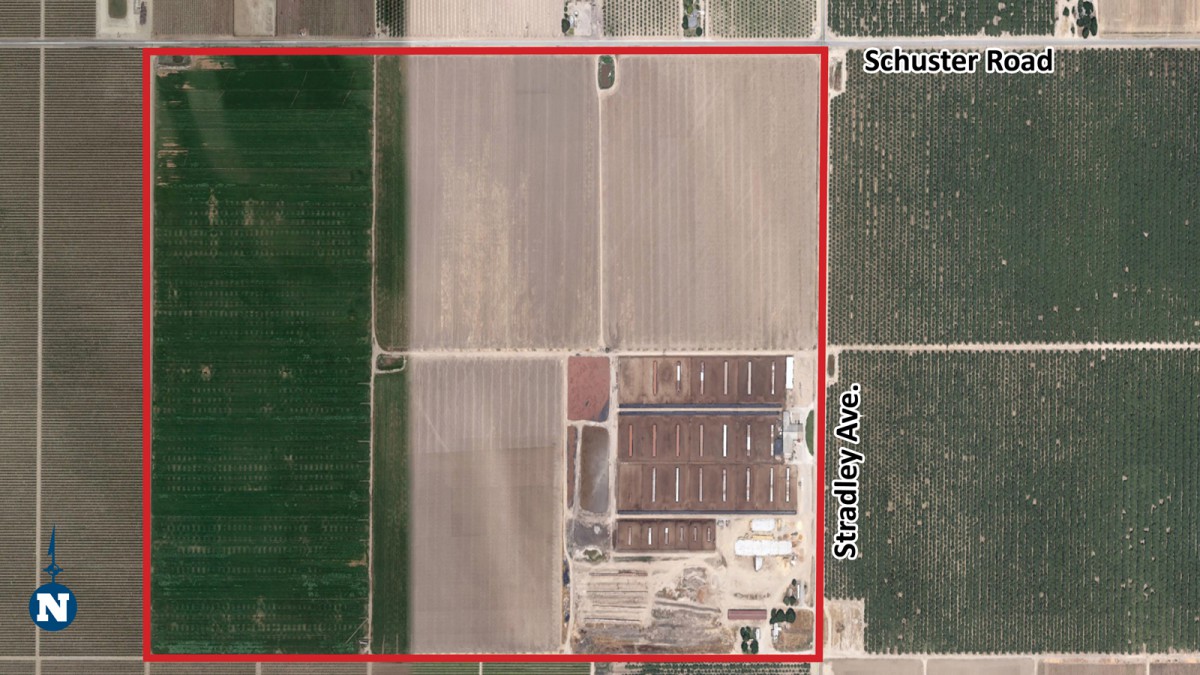 Status: For Sale
Acres: 235.45±
Price Per Acre: $23,360
Description
The property has previously been rented as a dairy heifer replacement facility.
Location
The property is located one mile southwest of Delano on the southwest corner of Schuster Road and Stradley Avenue. Address is 11699 Stradley Avenue, McFarland, CA 93250.
Legal
Kern County, APN 521-130-013, 014
Water
The property is located within the Southern San Joaquin MUD and does receive water. Cost per AC FT is $133.60/AF plus a $0.25 lift charge. Assessment is $88.65/ac. There are 3 wells that supplement the facility and irrigated land. One 125HP, one 100HP and one 25HP submersible.
Comments
Air Control and Water Quality documents are on file with agents.