144.28 acs. Sanger River Oak Ranch
$5,410,500
Sanger, CA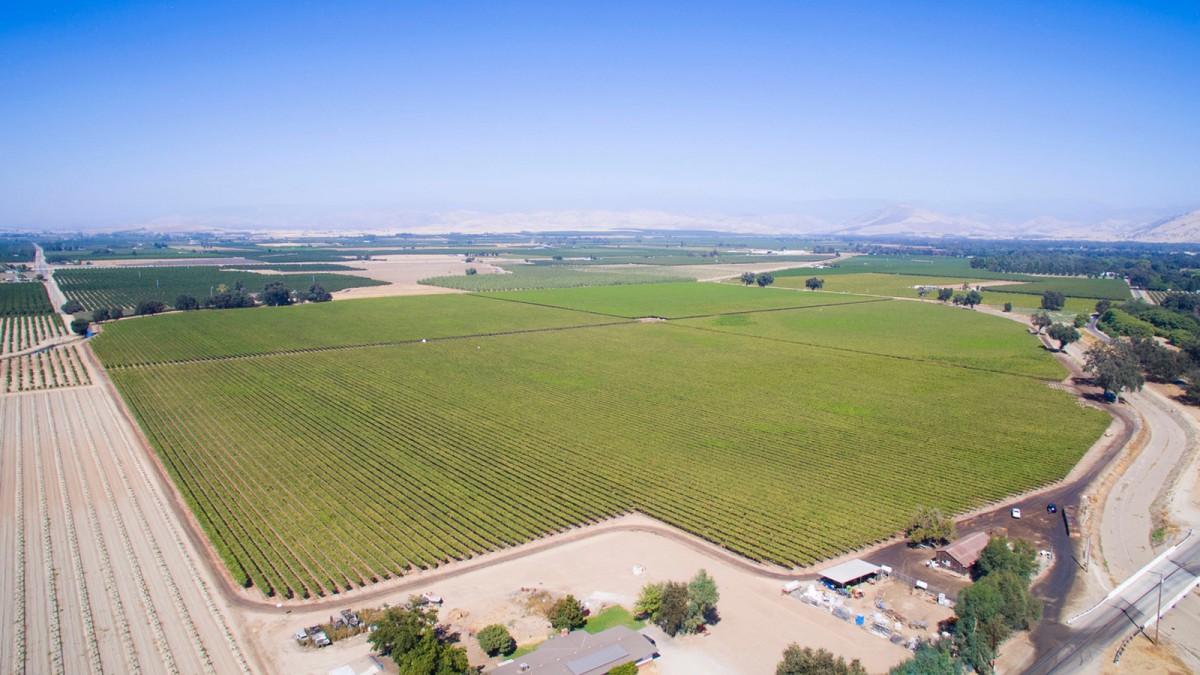 Status: Sale Pending
Acres: 144.28±
Price Per Acre: $37,500
Description
The property is planted to three different types of table grapes. The vines are young and vigorous and the steel trellis system is state of the art. Great soils and water situation with two main Consolidated Irrigation District canals surrounding the property.
Location
Located on Rainbow Road, 2± miles northeast of Sanger.
Legal
314-070-70, 71, 72, 73, 74, 75 & 76
Water
Consolidated Irrigation District - $23 per acre. Two northwest 20 acre parcels receive "Church Water" entitlements at $27.60 per acre. Those rights are superior to normal C.I.D. entitlements. 30 HP lift pump to take Church Water from the Lone Tree Ditch. The 30 HP lift pump for the Church Water is not currently used by owner. 50 HP deep well turbine pump that supplies water to the drip system via a four station sand media filter station. Because of the advantageous water table, the 50 HP pump is the only source of irrigation water currently used by the owner. There is also an old well near the C.I.D. outlet. Access to CID water via the Centerville-Kingsburg Canal is not in use.
Zoning
AE-20 and all parcels are enrolled in the Williamson Act