78.16 acs. Early Arvin Farmland
$1,563,000
Bakersfield, CA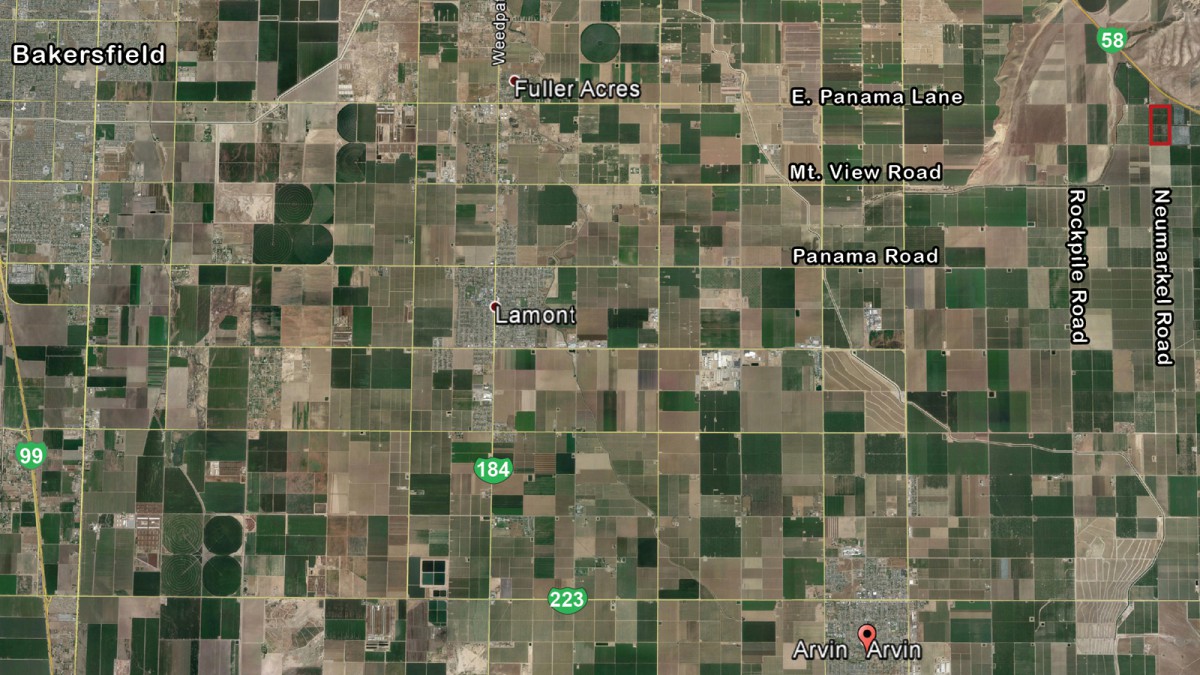 Status: For Sale
Acres: 78.16±
Price Per Acre: $19,997
Description
This opportunity is located in the desirable early farming area of Arvin, CA. The offering is planted to sweet Cherries on Colt root stock, spacing is 18' x 15', varieties are; Brooks 44±%, Tulares 44±%, Royal Rainer 4±%, Flavor Giant 4±% and Coral 4±% and established in 2001. When appropriate the site would be ideal for redevelopment to: cherries, table grapes, citrus, blueberries or other crops that benefit from the early to market window. This investment opportunity offers cherries in full production, strong soils, numerous tax benefits, and Arvin Edison Water Storage District contract entitlement.
Location
Southeast corner of Panama Lane would intersect with Neumarkel Road, 5± miles north of Arvin, CA. The offering is approximately 14± miles southeast Bakersfield, 121± miles north of Los Angeles and 251± miles south of Stockton. Property is best accessed from Panama Road then north 1.5± miles on Neumarkel Road.
Legal
179-130-39, 40, 41, and 42.
Water
The orchard is irrigated by a fan jet type system with sand media filters. The property is located in and receives surface water from the Arvin Edison Water Storage District through offsite meter 109. In 2016 the district delivered all water requested by its growers October 2015 to April 2016 and plans to deliver 1.6±acre feet/acre per contract acre during the months of May 2016 to September 2016, and no restrictions on use between October 2016 and February 2017. In 2016 the district levies two primary charges; the Water Use Charge is $175/acre foot, and the Standby Charge $100/acre (applied against actual water use charge). On behalf of the district the Kern County Tax collector collected a General Admin and General Project Service Charge of $7,415.04 with the 2015-16 property taxes.
Zoning
Limited Agricultural (A-1) by the County of Kern. The property is not enrolled in the Williamson Act according to the Kern County website.