1,509.21 acs. Tulare 22 Pistachios
$44,000,000
Earlimart, CA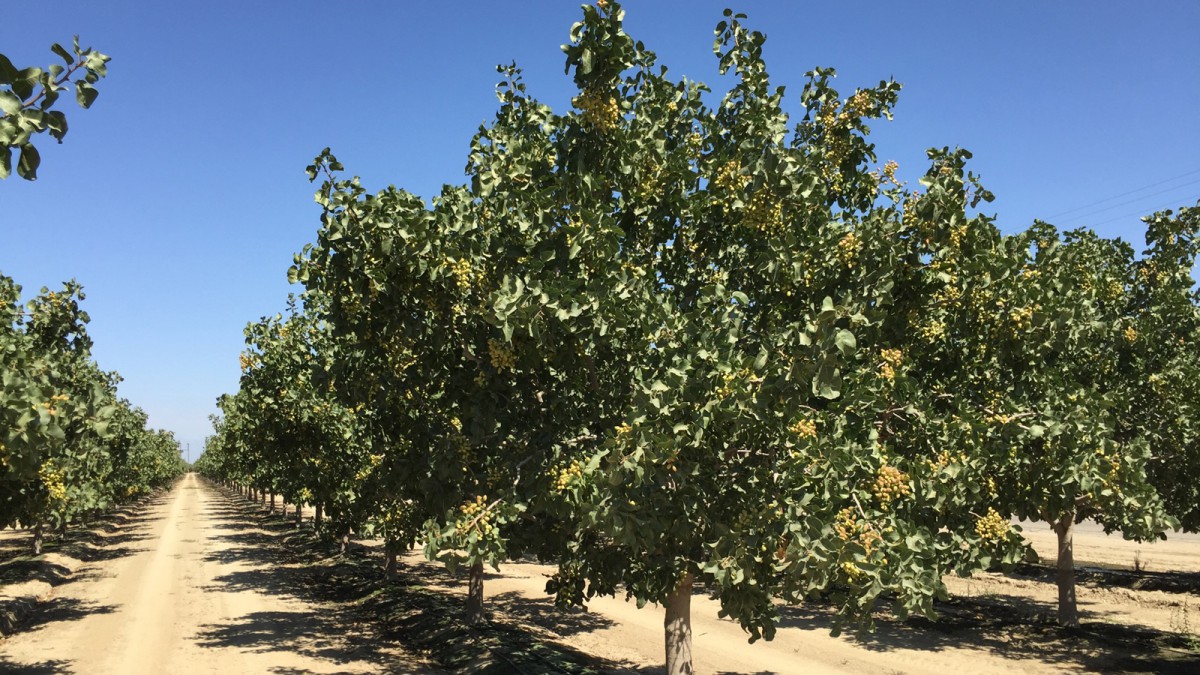 Status: For Sale
Acres: 1509.21±
Price Per Acre: $29,154
Description
A large investment grade pistachio orchard located in a desirable nut growing region. The 1,509.21± acre property includes 1,450.94± net acres of pistachios planted in 2009 to Kerman/Peters varieties on UCB-1 rootstock with 19'x17' spacing. The growing crop is included in the sale with reimbursement of costs to the Seller. The investment opportunity offers income, young pistachios at the beginning of their productive life, large contiguous & efficient block, and numerous tax benefits.
Location
The property is located East of Highway 43 approximately 5 miles northwest of the town of Delano. It is on the northeast corner of Highway 43 and Avenue 16.
Legal
330-010-004; 333-170-001, 003, 017, 019; 333-270-001
Water
WATER: Irrigation water is currently supplied by nine (9) groundwater wells, of which one well is being replaced and one well is not operational, and distributed to the trees via a dual-line drip system with a portion supplemented by micro-sprinklers (blocks 13-19 north of Avenue 24). At each well, the irrigation system includes sandmedia filters and a gypsum silo. The property is not located in an irrigation district and does not receive any surface water supplies.
Zoning
AE-40 (Agriculture exclusive 40 acre minimum parcel size.)