320 acs. Firebaugh Walnuts
$6,400,000
Firebaugh, CA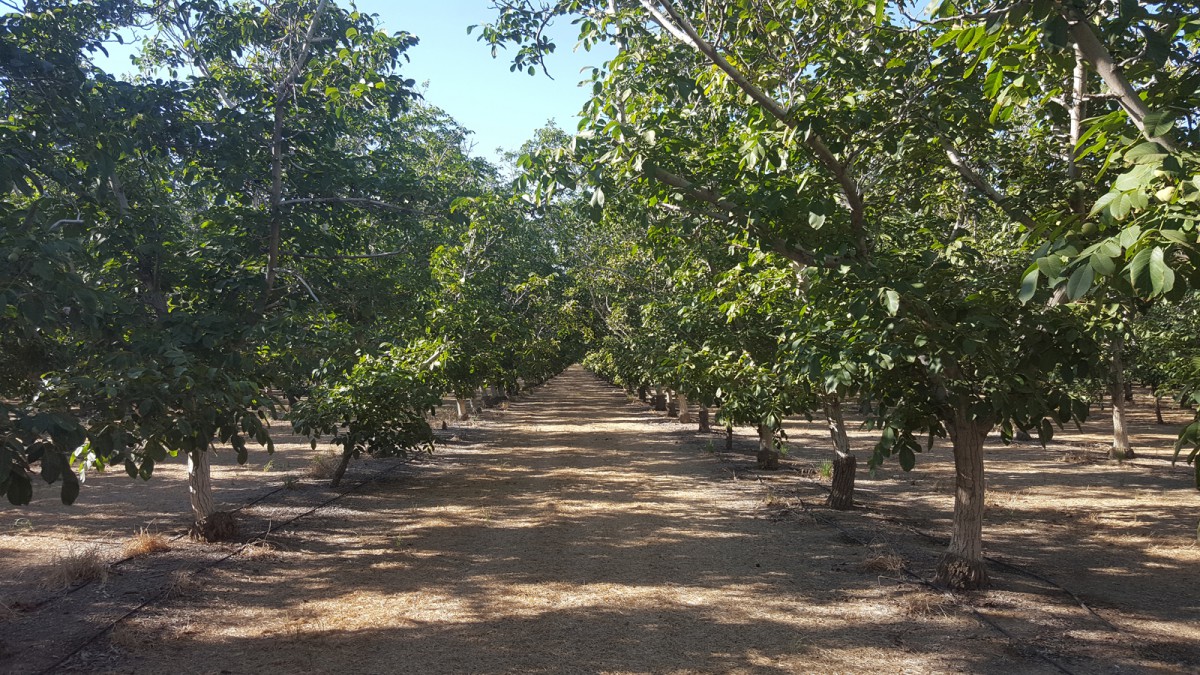 Status: For Sale
Acres: 320±
Price Per Acre: $20,000
Description
Mature walnuts. 80± acs. planted in 1992; 80± acs. planted in 1993; 50± acs. planted in 1994 and 97± grafted in 2009. Approximately 308± net planted acres. Varieties consist of 213± acres Chandler and 95 acres Howards.
Location
Approximately 1 mile west of Russell Avenue and I-5. Take Russell Avenue south of I-5 approximately 1 mile, then west 2± miles to the southeast corner of the property.
Legal
017-070-09s and 017-070-31s
Water
Westlands Water District, Priority 1. Double line drip irrigation system.