1,786.15 acs. Blackburn Almonds
$29,000,000
Firebaugh, CA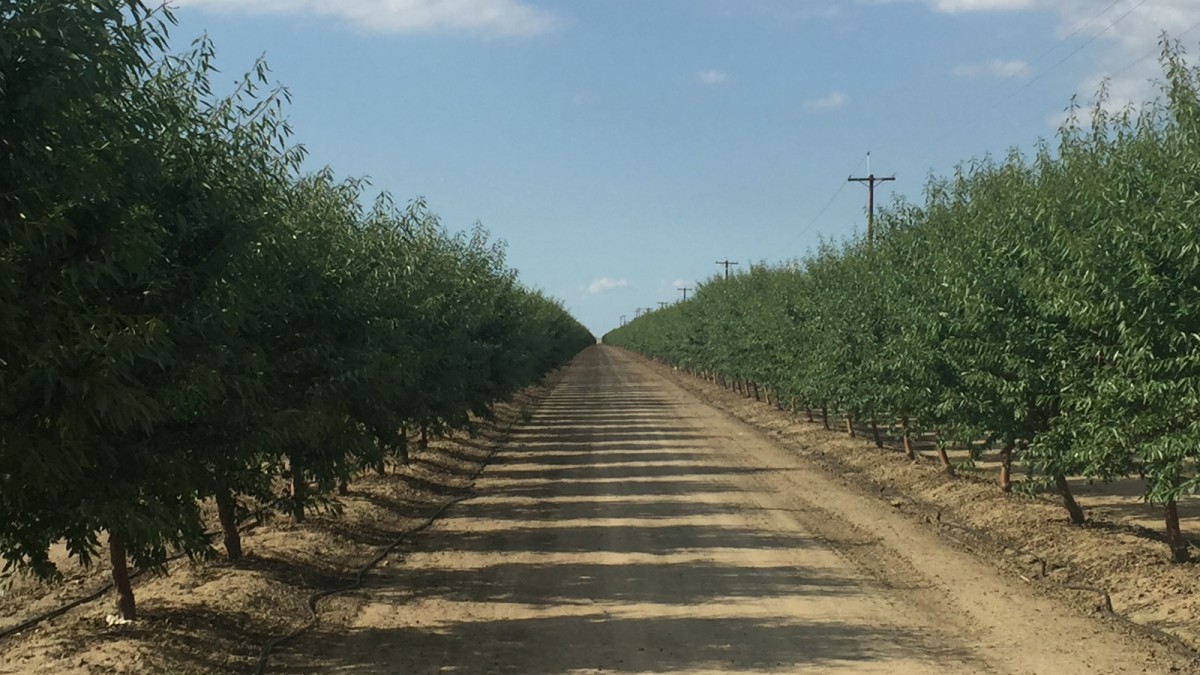 Status: For Sale
Acres: 1786.15±
Price Per Acre: $16,236
Description
The subject property consists of 1,786.15± acres primarily planted to almond orchards, with approximately 93± acres planted to wheat. A complete list of varieties and ages are listed on the planting map in the brochure.
Location
The subject property is located in western Fresno County, CA. Directions to the subject property include I-5 (Westside Freeway) to W. Panoche Road Exit. Travel NE on W. Panoche Road to S. Fairfax Avenue, north to North Avenue, west to the subject property. Traveling from Fresno and/or Mendota, Derrick Avenue (Hwy 33), south to W. California Avenue which will turn into S. Lyon Avenues, W. on North Avenue to W. Panoche Road to Fairfax north and west on W. North Avenue to the subject property. The property will be split by W. North Avenue both on the north and south sides of W. North Avenue. Address is 43940 W. North Avenue, Firebaugh, CA 93622.
Legal
See brochure
Water
Surface water is received from Westlands Water District when allocated. There are three (3) 300± H.P. irrigation wells, which are located one each in Sections 7, 17 and 30 (see planting map for approximate locations). Pumps and wells information will be available upon request.
Zoning
The zoning is AE-20 – Agriculture Exclusive - for all of the parcels.